Where can you meet us?
Future events where you can meet us
Dny GIS 2023

Naše účast na mezinárodní oslavě významu geografických informačních systémů. Přehlídka možných aplikací GIS pro předem registrované školní skupiny. Kapacita omezena. Registrace od září 2023.

Noc vědců

Populární akce pro všechny věkové skupiny od capartů po babičky. Nahlédnete do naší Laboratoře digitální kompetence, ukážeme vám hodinu školní informatiky 21. století a projdete se po obří podlahové mapě Liberce.

Konference DigiGeo Liberec 2024

Druhý ročník konference na téma digitální kompetence v novém kurikulu a hodin (nejen) geografie. Termín upřesníme.

DIGI roadshow

Přijďte si popovídat o digitální kompetenci ve výuce na ZŠ a SŠ. Náš příspěvek do této akce organizované NPI bude na téma geografická digitální kompetence nejen pro hodiny geografie. A to na konkrétním nástroji a metodě mapového digitálního storytelingu.
Registrace předem nutná. Více informací na webu NPI.

Data, informace a modelování

Seminář pro učitele a učitelky se zájmem o novou informatiku připravený ve spolupráci s NPI Praha. Nutné přihlášení předem.

Konference Educa Liberec 2023

Doprovodný program konference Educa bude také o workshopech zaměřených na novou informatiku. Potkáte nás na jednom z nich.
What's happening at our department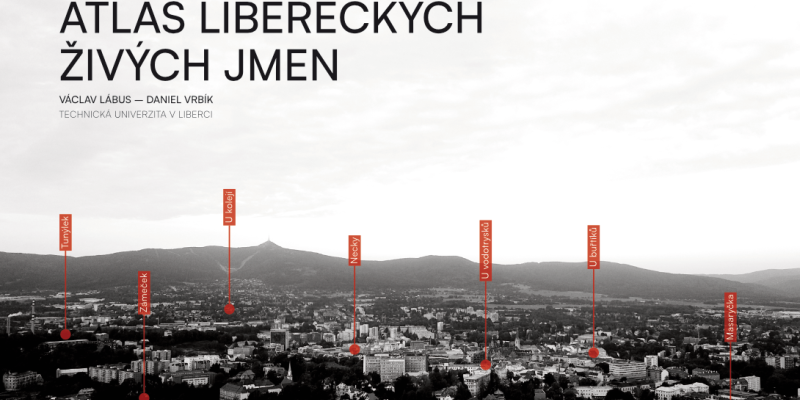 The crowdsourcing project Living Names, focused on studying unofficial place names (or also folk toponyms) in Liberec and its immediate surroundings, is nearing its final output - a printed Atlas of Liberec's Living Names of impressive dimensions of 42×30 cm. The expected date of publication is in November 2023.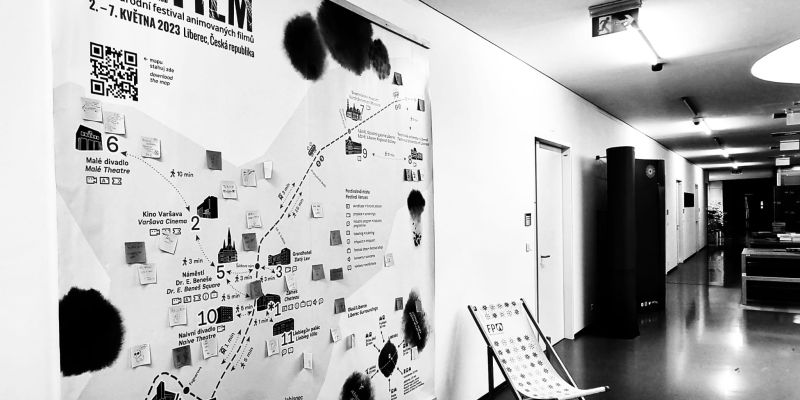 The creation of maps and other cartographic products is now almost unthinkable without the use of geographic information systems and other digital technologies. At the Department of Geoinformatics and Didactics of Informatics, we have been actively involved in practical cartography since 2014, when we published our first printed map to support tourism in the region. Currently, in the hallway of...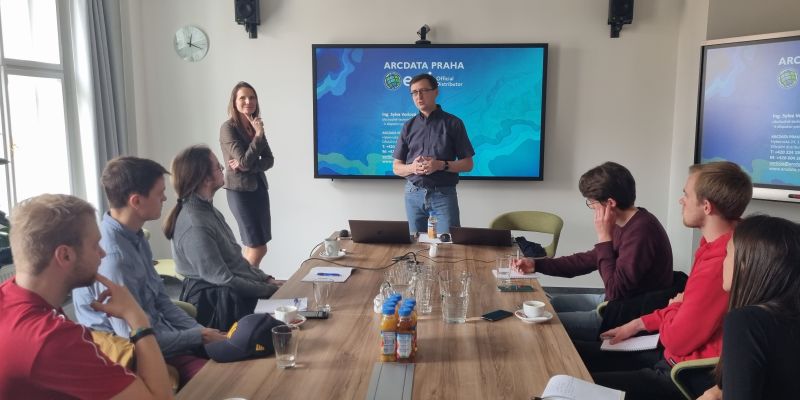 Studying at university is sometimes a mass of theory, in which students lose sight of their career after graduation. How to compensate for this? By visiting institutes with professionals who have studied similar programs and are now developing them in projects, business, and corporate management. For the students of our GIS and Remote Sensing courses, we have prepared an excursion to ARCDATA PR...